Courier Service
Courier Service
Since being established ONLINE has grown in many different areas over the years including our first rate courier service and the best in national and international couriers With the ever growing increase in traffic congestion our radio controlled Pushbikes & Motorcycle Couriers are ideal for your urgent business documents, Online provide professional Couriers for an unbeatable desk to desk delivery. However should your package be to large for a Motorbike our fleet of Parcel Cars and Vans are at your disposal to carry your packages or consignments nationwide.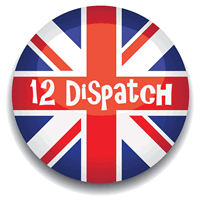 12 Dispatch Mission: To Provide a level of safe, quality service that exceeds the needs and expectations of all our customers. This will be achieved by Constant communications with our customers together with a professional representation in all aspects of business and maintaining a competitive pricing structure.
12 Dispatch is an express delivery service that provides prompt, courteous and professional service. Delivering 24 hours a day 365 days a year!
This site is continually being developed and updated in line with customer requirements, with more and more features becoming available, particularly new on-line services for Online account holders.